Burning Questions for Auburn Fall Practice 2017
It's here. The 2017  version of Auburn fall practice begins on Monday, which can only mean we are that much closer to the beginning of a new season. There's no question that the buzz around this year's team is growing throughout the southeast and the Loveliest Village as we get closer and closer to kickoff.
Coach Gus Malzahn and the Tigers will report to Auburn on Sunday and begin practice on Monday. Auburn fall practice will last four full weeks, allowing for plenty of time to prepare for their season opener.
SEC Media Days has come and gone and practice is lurking. But what questions are still up in the air about this year's team?
Secondary Best in Country?
Former Auburn defensive back Josh Holsey confidently tweeted out that this upcoming year's secondary will be the best in the country. It may be difficult for Auburn fans to envision their defensive unit actually being the best in the country, this unit should be very good. Loaded with young talent at the defensive back position, including sophomores Daniel Thomas and Javaris Davis, and led by seniors Nick Ruffin and Tray Matthews, there's immense talent. While they may not be the best in the country, as Holsey predicted, Auburn fans shouldn't have as big of concern about opposing big-arm quarterbacks against the secondary as they have had in recent years.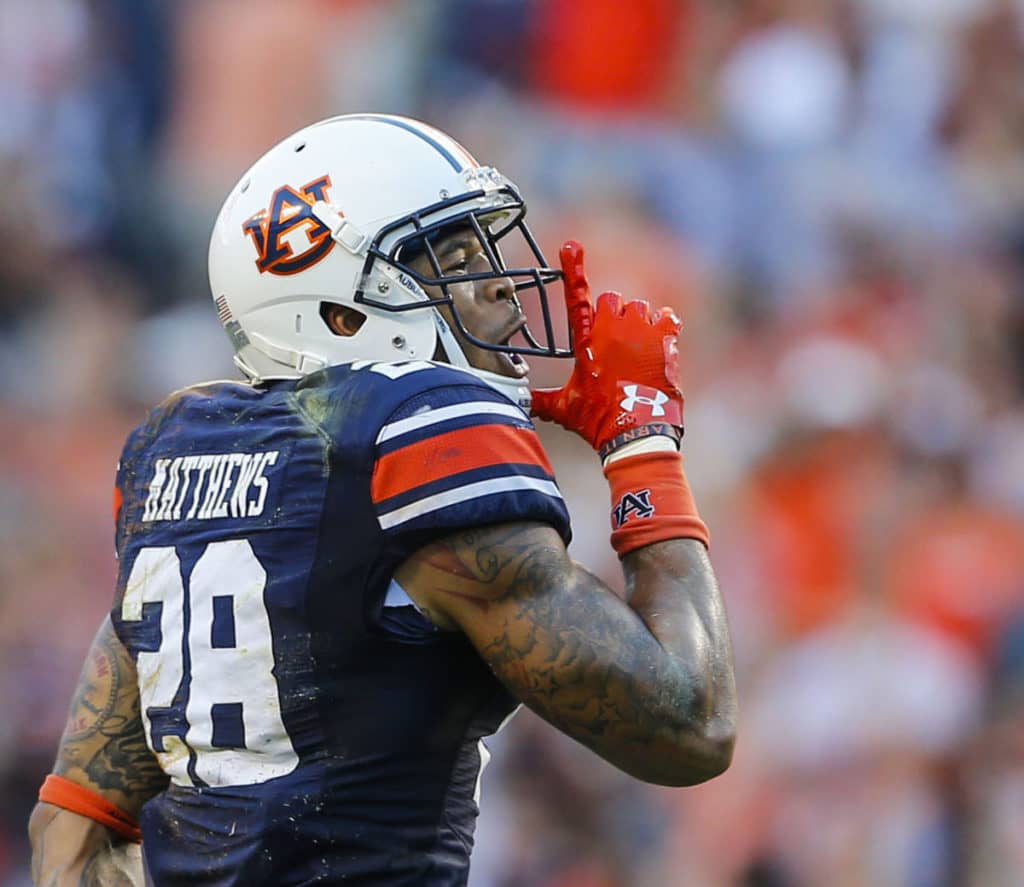 Offensive Coordinator/QB system?
Most of Auburn's offseason news had to do with offensive coordinators and quarterbacks. Malzhan's long-time assistant and friend Rhett Lashlee left for the Connecticut offensive coordinator position. Ultimately, Auburn hired their 2013 offensive analyst and former Arizona State offensive-coordinator, Chip Lindsey, to fill the empty position. Lindsey was not the only newcomer, as former Baylor quarterback Jarrett Stidham transferred to Auburn has well. The relationship and system between these two will be key to Auburn's success this year. Malzahn has said he has fully handed the offensive keys to Lindsey and it seems all but official that Stidham will take over the starting quarterback position this season. The biggest expectation is that the ball will be thrown more and will be incorporated with Auburn's strong run game. Will that be the case throughout the whole season?
Daniel Being Daniel…Or More?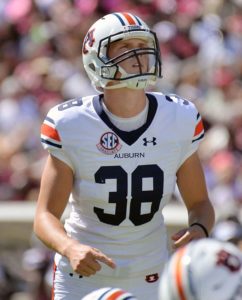 It seems that the only absolute, without a doubt, confident piece of Auburn's team this year is the kicking game. The two-time Lou Groza Award finalist Daniel Carlson came back to Auburn and will most certainly cement his legacy as the greatest kicker Auburn has ever seen. The consistency of Carlson is not the question here. But at Media Days, Malzahn mentioned the biggest question mark is who will be the starting punter. Neither Sage Ledbetter nor Ian Shannon has separated themselves from the other to take a hold of that job. Carlson handled kickoff, place kicking and punting duties his freshman year. But it seemed that fatigue played a factor by the end of the season. If neither Ledbetter or Shannon takes control of the punting situation, will it be the same story all over again for Carlson and Auburn?
Offensive Line Added Major Help
Auburn's offensive line plays a huge role in the reason the Tigers have always had a run attack. While they and Coach Herb Hand often don't get the credit they deserve, it is evident when something is awry. That may be the reason Auburn focused so heavily in recruiting on the line. Transfers William Bell from Florida State, Casey Dunn from Jacksonville State and five-start recruit Calvin Ashley join Braden Smith and the Auburn line. For Auburn to have success both on the air or on the ground, they will have to allow time for Stidham to throw and open holes for Kamryn Pettway and Kerryon Johnson. If there's an issue there, how productive could Auburn's offense really be? Can this group get the chemistry set during Auburn fall practice?
Is Jarrett Stidham what Auburn hopes he is?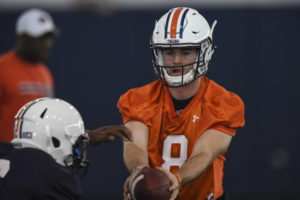 There is absolutely no doubt that the biggest news from Auburn's offseason is that Jarrett Stidham decided to join Gus Malzahn and the Tigers. It was a huge win for Auburn to land the former five-star and Baylor quarterback who seems to be able to work perfectly in Auburn's offense and can add more too. What if Stidham suffers another injury? His freshman campaign was cut short when he broke his ankle at Baylor. If he goes down, will Auburn still contend? There is no doubt that Sean White has proven he is a capable quarterback in this offense, but he simply does not have the talent that Stidham has to take Auburn to playoff contention level.
There is also the question of, what if Stidham does not pan out? Is the 2017 season another "Jeremy Johnson" scenario? It is under my opinion that this is not the case. Stidham can handle the pressure that Johnson could not and has shown his abilities. For the sake of argument though, if Jarrett Stidham does not pan out, I fear that it is the end of the road for Gus Malzahn's tenure at Auburn and the gap between Alabama and everyone else in the West will only widen all the more.
All in all, the season is upon us. THAT is something we can all be excited about.
What other questions do you have as for the opening of Auburn fall practice? Comment below and I'd be happy to answer any the best I can.
Fearless and True; Forever Orange and Blue,
Featured image found via Google