Five years ago, I attempted to start a personal blog about everything to do with Auburn Athletics. To be honest, that's where the beginnings of the E2C Network were born, at least in concept. The blog was called 'Neath the Sun-kissed Sky. Have you ever heard of it? I didn't think so. That's because the it started and ended in a matter of weeks with very little content. Fast forward to now, we have learned a little bit more about producing content for you, the E2C Network family.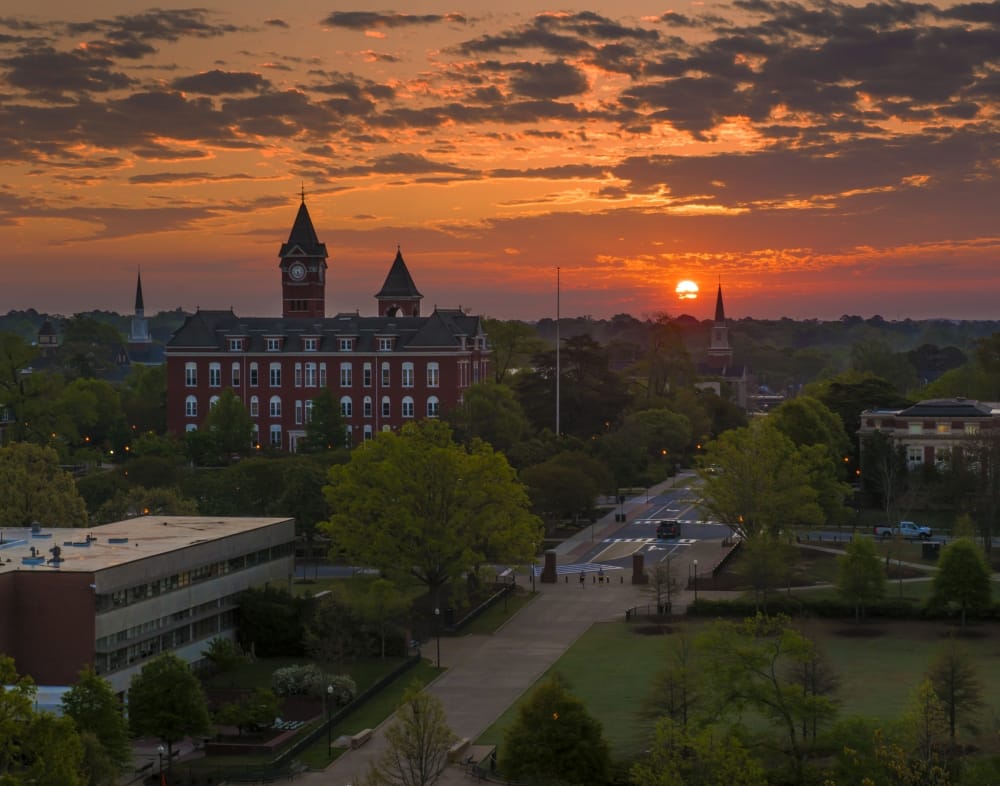 This series, Ever to Blog, will hopefully become a long running attempt for myself and maybe others to keep you up-to-date on our opinions and happenings. Let's be honest, there is an abundance of regular blogs on covering the regular news for topics such as Auburn football. My goal is to provide you with quick hitting opinions, hot takes if you will, each week. Ever to Blog will also serve as the sounding board for us to reach you on what is going on with the E2C Network. Profiling new blogs, event announcements, and reminding you of recent podcast episodes will be another goal for this series.
This Week in E2C Network
Blog by Clint Richardson. This is our most popular blog to date! Clint has shown a knack for analyzing and critiquing uniforms, logos, etc. Part of me believes he only penned this piece as a excuse to stare at logos so more. And how about that graphic he made! It really puts into perspective the types of teams we still have left to conquer. Clint has made his opinions known about who he wants next, but who do you want? Let us know in the comments section who most deserves a thumping from our boys in blue. 
It was a blast getting most of the E2C Network personalities together to simply shoot the breeze. We had a great time discussing the previous season of Auburn Athletics and some of our milestones reached over the last year. We also got to introduce a new voice – that of our new featured blogger Austin Scott. 
What's on my mind?
It's that time of year! The anticipation of waiting for college football pushes some of our most talented members of the Auburn family to make…HYPE VIDEOS! While I must say that the quality level of these lately is not what I have come to expect, it is good to have a few still popping up. Do you have a favorite video you have discovered this season? Share it in the comment section. 
I will be the first to say that I have had moments of joy watching an SEC foe fall so low due to their our malpractices. Still, it has become disheartening to watch a program suffer ever-growing turmoil, despite our rivalry. This is especially true of former head coach Hugh Freeze. If you profess to be a Christian, my encouragement to you is to pray for this man. Even if you aren't a professing Christian, we can all understand that no is perfect and even the supposed best of us can fall. 
I cannot recall a time in the last few years where recruiting for football picked up right before season started. In fact it has felt like the opposite. What's more encouraging is that the recent additions have been at the linebacker position, inside and out. A position that has long suffered poor gambles on prospects and just bad recruiting is finally getting its due attention. Michael Harris and Josh Marsh are hopefully continuing a string of smart linebacker recruiting decisions. Let me know which two of these guys you think are most quickly needed by our team. 
I am excited for the prospect of what this blog could become. We welcome you the E2C Network family and moreover the Auburn Family to offer up your suggestions for what you want this blog and Network to be. I am also excited about where Auburn Athletics could be heading this year. There is an unusual calm about me this year. We shall see if its for a legitimate reason.