To Auburn fans, it may seem that the program has had its fair share of position changes.
The major position change fans have heard of this spring is of former quarterback and receiver, Jason Smith. On the first day of fall practice, Smith moved to defensive back. With a change in number and a change in position for the former offensive talent, many began to question if he can be beneficial to Auburn at the thin position. It got us thinking: What position changes of Malzahn's tenure have been successful and what haven't?
Jonathan Wallace: Quarterback to Wide Receiver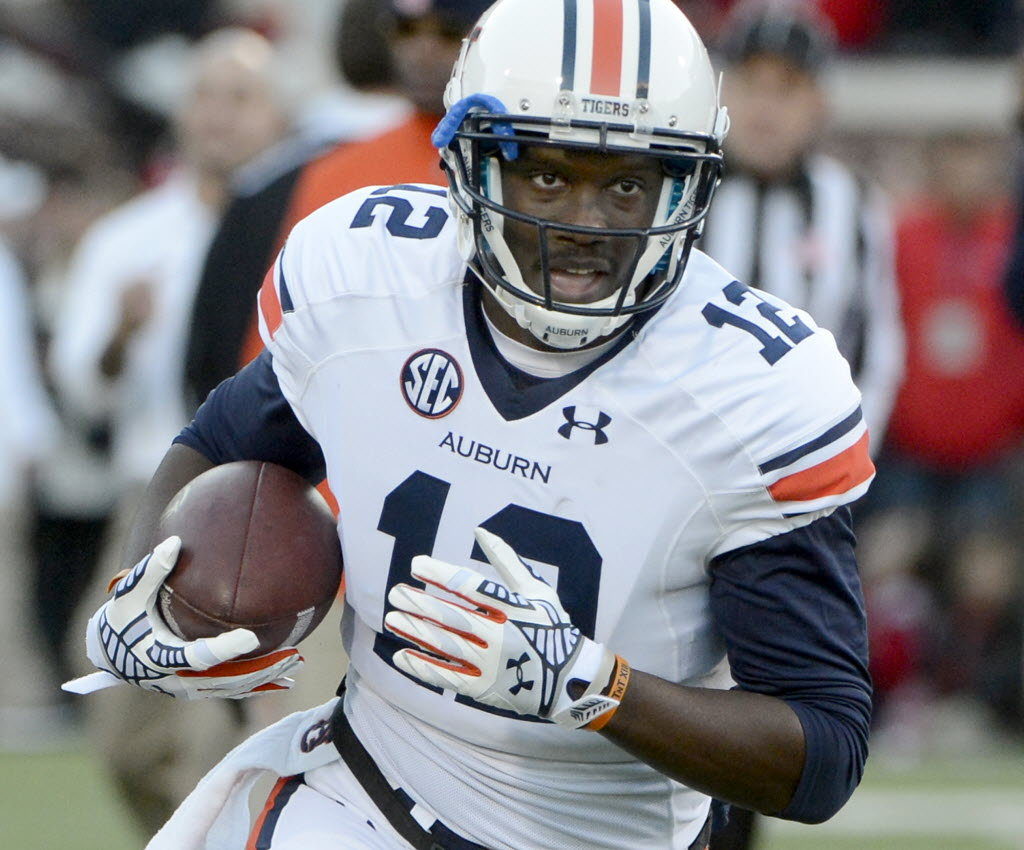 In the 2015 spring practices, Malzahn announced that Jonathan Wallace had moved to receiver full time. The former quarterback tried to salvage the 2012 season as a freshman but had not started since. After competing with Nick Marshall and Jeremy Johnson, he moved to catching instead of throwing. Wallace only caught one pass in his Auburn career – an 18-yard completion from Jeremy Johnson, but was an invaluable leader. He currently serves as a graduate assistant on Malzahn's staff.
Kiehl Frazier: Quarterback to Safety to Wide Receiver
Frazier  drew many size comparisons to Cam Newton, but only started the first five games of the 2012 season. When Malzahn was hired, he battled Nick Marshall and Jeremy Johnson for the job in 2013, but made the shift to safety in fall practice when it became apparent he would not win the job. Frazier then ended up at receiver midway through the season. Frazier did not contribute much in the stats before transferring and having a successful career at the Division II level.
Trovon Reed: Wide Receiver to Safety
Reed, a highly recruited high school athlete, could not live up to potential on the offensive side of the ball. When he made the change to cornerback in 2014, he was a surprise contributor to the Auburn defense. With three crucial interceptions in his senior season, Reed made a name for himself. He was cut a few times in the NFL but has found a home with the Los Angeles Chargers.
Kodi Burns: Quarterback to Wide Receiver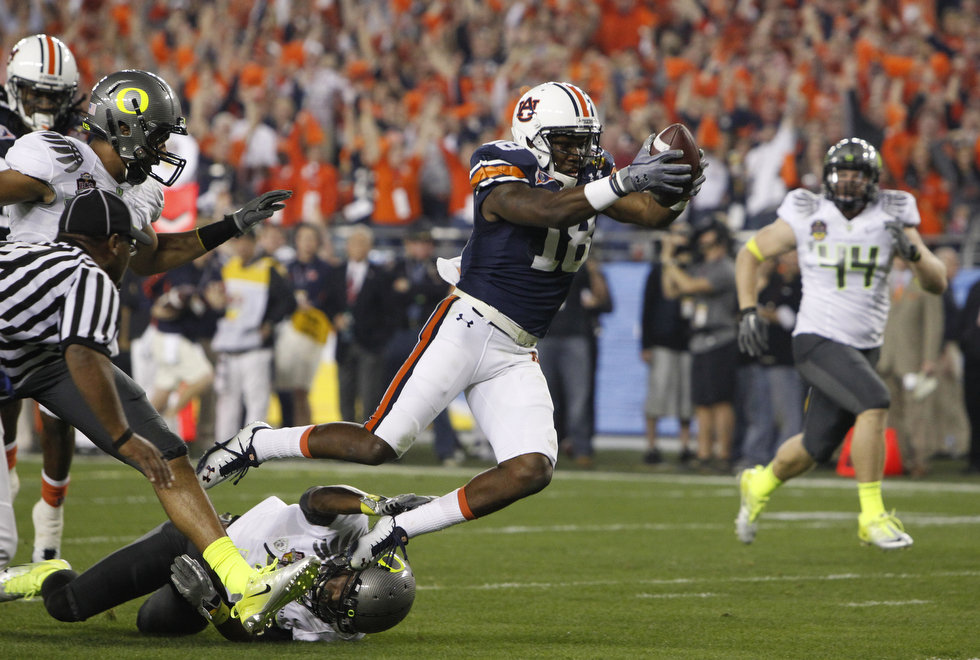 Perhaps the most notable position change in Auburn fans' recent memory. Burns, a highly rated quarterback recruit from Arkansas, became the first true freshman quarterback to start a game under Tommy Tuberville. After a successful freshman season, Burns lost the job in 2009 to Chris Todd. Famously, Burns is praised to this day for selflessly announcing to the team Todd was the starter and that the coaches chose correctly. Burns eventually made the change to receiver and totaled 11 receptions for 177 yards his senior season, including a 35-yard touchdown pass from Cam Newton in the 2010 BCS National Championship victory. The former fan favorite has since returned to the Plains as the wide receiver coach for Malzahn.
Time will tell if Jason Smith will have a successful change to his career at Auburn, but he certainly has some history on his side. What Auburn football position changes not listed here do you remember? Were they successful or not? Share with us in the comments.
Fearless and True; Forever Orange and Blue,
Featured image via Jasen Vinlove, USA Today Sports