Social media and the internet have changed the way we interact with one another on numerous levels. Gone are the days of simply reading content about Auburn athletics and chatting with your buddies at work about it. Now with instant access to those content providers on platforms like Twitter, interactions and even reactions have become more raw. Everyone feels like they are an expert now on varying or even all subjects of Auburn athletics. Content providers have also become more defensive, sometimes lashing out at the fan-base they are meant to serve. Sometimes these reactions from either side are understandable but the escalation is somewhat discouraging.
My wish is not for the Auburn Tigers content providers. They do not answer to us, as much as we would like them to, so we cannot control their interactions with us as a fan-base. My wish is for us the Auburn Family. If we claim and aspire to this higher, noble stature, then let us start exemplifying it in every interaction we have. In some strange way, they are technically part of the Auburn family. While this may seem counter-intuitive since many providers are not themselves Auburn fans, its an inconvenient truth. And it you find yourself unable to stomach the content and opinions they provide, do what has worked so well for me – stop following their content! Sometimes easier said than done, I know, but its advice that has served me well.
E2C Network Highlights
The staff, contributors, and I cannot thank you, the E2C Network family, enough for helping us reach this milestone. Some people might be discouraged with the amount of time it took us to reach this mark. My answer to that is, who cares! We have always been more interested in building a smaller, committed unit within the Auburn family. We hope we have proven ourselves worthy of your follow on Twitter! A special thanks to our social media coordinator, AJ Richardson, for pioneering this aspect of our network. On we go towards 2,000!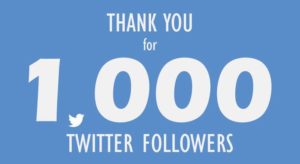 Podcast by Drew Hooper and Peter Green. The other "football" team has their fall practices just getting underway as well. This is Drew and Peter's second year of producing the first podcast ever focusing on Auburn soccer! I'm excited for them to continue to grow this niche of our Network, by servicing a program that warrants more attention. In their 2017 season preview, the schedule is broken down in bite-sized pieces, trying to coming up with an expected season outlook. I appreciate their optimism, while tempering it with the realities of where the team might struggle this year.  
Blog by Clint Richardson. Your favorite Auburn uniform guru continues to expand his expertise in world of all Auburn athletics aesthetics. Say that three times fast; trust me it can't be done. Anyways, I was pleasantly surprised by Auburn investing money into their equestrian program. It's not like they have been our most productive program or anything. Four championships has more than earned a little TLC to their facilities. Also, I'm intrigued to watch the softball and baseball stadiums continue to expand.
What's On My Mind?
There is no greater pride for an Auburn Tigers fan than to claim your team as your alma mater. Moreover, that pride takes an even deeper meaning for the athletes who play for Auburn, all while still going to class. Among those athletes that graduated this past week were wide receivers Jason Smith and Johnathan Franklin. This story could have ended much differently for both as you often see players who end up not in the position they signed up for choosing to leave. It's refreshing to see two once-aspiring quarterbacks embrace the concept of sacrifice for the greater good. For me personally, a smile comes across my smile knowing they valued an Auburn education enough to warrant that sacrifice.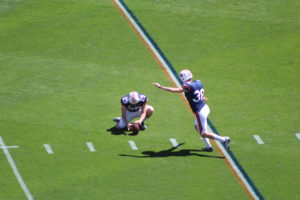 This unit of the football team is often overlooked. Often this is because many viewing it as uninteresting. More recently, the lack of attention has been due to a piece of mind knowing the unit was anchored by talent like placekicker Daniel Carlson. This week, head coach Gus Malzahn offered one of his more candid moments in a press conference regarding the punting. He said, "It's concerning that we don't have a starter at this point, no doubt. I do feel like we've got some solid options, and like I said before, Daniel Carlson can do it. He did it as a freshman. Is it ideal, is it best for our team? It would be best for our team if one of those other guys would step up.". If Malzahn was willing to be so honest about the punting situation, that should worry each of us. 
Parting Questions
Have you followed us on Twitter yet? If not check us out!
What is your prediction for Auburn soccer's 2017 season record?
Which Auburn athletics facility needs to be renovated next (besides the ones listed in the blog)?
Who should Auburn's starting punter be? Ian Shannon, Daniel Carlson, or someone else?
Continue the conversation! Submit your responses in the comment section below. Until next time, War Eagle!