As part of a new segment on an E2C Network, we want to look back on moments throughout Auburn Athletics history that happened during the current week; it can be obvious and recent memories or a very long time ago. The best moments of Auburn Athletics' past will appear in "This Week in Auburn History."
On January 11, 1969, Memorial Coliseum held the first ever basketball game for the Auburn Tigers. "Pistol" Pete Maravich and the LSU Tigers came to play in the brand new arena. Wally Tinker was the one assigned to guard Pistol Pete. Not only that, but he scored the very first Auburn basket to debut the Coliseum. The Tigers went on to defeat LSU 90-71 in front of an absolute full crowd. Memorial Coliseum would go on to be renamed Beard-Eaves Memorial Coliseum and would be home to Auburn men's and women's basketball and gymnastics for more than 40 years.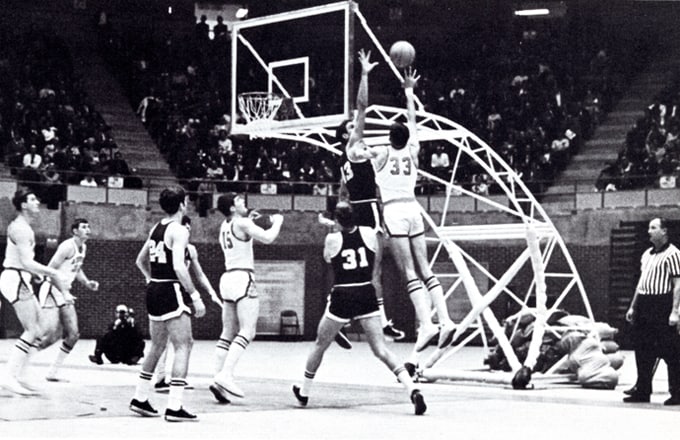 It wasn't until exactly five years later on January 11, 1974 that the Auburn women's basketball squad would play their first game in Memorial Coliseum. Legendary Coach Susan Nunnelly, or "The Nun" as she is affectionately known as, was in her very first season as head coach. The Tigers defeated their arch rival from Alabama 69-31.
Again, January 11 holds a special date for an Auburn basketball victory. In 1975 when Auburn took down the seventh-ranked Kentucky Wildcats 90-85. It was one of the 'Cats five losses during the season, thanks to freshman phenomenon Mike Mitchell's 31 points and 15 rebounds. The Tigers would take down ranked Wildcats in Auburn again… 25 years later.
On January 11, 2000, Dick Vitale came to Bears-Eaves Memorial Coliseum to call the game between #4 Auburn and #20 Kentucky. A back and forth game came down to the final minute where Doc Robinson hit a tie-breaking three to seal the victory for Auburn. The Tigers won it and snapped a fourteen game losing streak to Kentucky.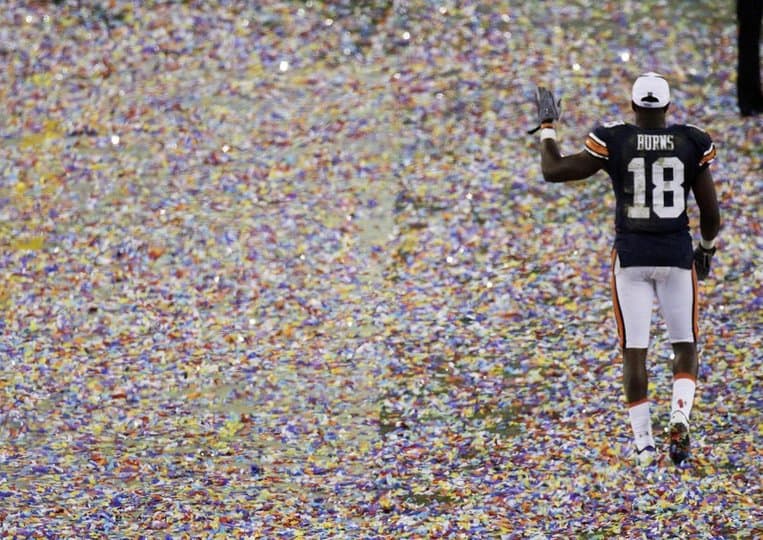 It was not on January 11, but it might be most notable for Auburn fans of this week. Seven years ago this week, Auburn defeated Oregon in the 2010 BCS National Championship in Glendale, Arizona. On January 10, 2011, the second ranked Oregon Ducks took on the top ranked Tigers in the desert. Auburn was looking to complete its year of perfection and capture its second national title in school history. Remarkable plays by Nick Fairley, Michael Dyer, Heisman Trophy winner Cameron Newton, and Wes Byrum allowed them to do just that. It's truly a day that Auburn fans will remember forever.
Next week and so forth, we'll look back on some of the greatest moments in Auburn history as we move forward the year. Stay tuned to reminisce with us. As always, please chime in on our Facebook page or in the comments to tell stories of memories you have from these days or ones we missed!
Fearless and True; Forever Orange and Blue,
Austin Scott